Contact Info
No. 9 Biscayne Street, South Fairview, Brgy. Fairview Park, Quezon City
poap_org@yahoo.com
(02) 83733468, 0949-8892016 (Smart), 0917-8614273 (Globe)
NEWS 2013
2023
/
2022
/
2021
/
2020
/
2019
/
2018
/
2017
/
2016
/
2015
/
2014
/
2013
---
FIRST POAP HUMAN RESOURCE FORUM
October 2, 2013
Congratulations to the University of Makati and the POAP for a successful First Forum on "Taking the Lead in Redefining the Role of Public HR".
With Director Raymundo Arcega taking the lead, the POAP committee on Personnel/HR Studies and Research composed of Pres. Virginia N. Bactad, Dir. Somerado M. Pandapatan, and Dir. Arcega, planned and efficiently implemented this first forum to coincide with Civil Service Week.
Held at the UMAK on Thursday, September 26th, the panel reactors had former Senator Aquilino O. Pimentel of the Pimentel Center for Local Governance, NCR CSC Dir. Victoria M. Salazar, and Asec. Celso Santiago of the Presidential Communications Operations Office representing Sec. Sonny Coloma, Grace A. Vergara, DOJ, HR Officer and UMAK Planning Director Pompeyo C. Adamos III were the paper presentors on Casualization and Other Current Issues: their Impact to Organizational Motivation and Productivity and the Depoliticized Public HR: A Key to Good Governance, respectively.
POAP Directors Teresita G. Arceo, Lea M. Mendiola, Julio R. Navarrete, and Arturo T. Lising, POAP participants from the AFP Medical Center, BIR Quezon City, Court of Tax Appeals, Bureau of Treasury, Office of the Ombudsman, and UMAK directors and staff of the Administration and Finance Departments attended the forum.
---
WELCOME REMARKS OF PRES. BACTAD DURING THE 1ST POAP HUMAN RESOURCE FORUM
October 2, 2013
Good afternoon and welcome to the 1st POAP Human Resource Forum: " Taking the Lead in Redefining the Role of the Public HR", a collaborative effort between the University of Makati and the Personnel Officers Association of the Philippines.
Your excellencies, Sen. Aquilino Pimentel, Asec Celso Santiago, Sen., Dir. Maria Victoria M. Salazar, our presentors: Prof. Pompeyo C. Adamos and Mrs. Grace May A. Vergara, my POAP Family, my adopted UMAK family, esteemed friends, ladies and gentlemen.
The UMAK needs no introduction – a public or government university par excellence in the field of public education for the youth and the young professionals. Additionally, it is the only public university, to my mind, whose state-of-the art learning laboratories and especially well-maintained physical facilities parallel none.
For the information of all, the POAP, the HR organization of the Philippine bureaucracy, has been for the last 56 years, quietly and assuredly, painting the landscape to professionalize the public servants engaged in developing and empowering the lowly government worker into assertive leadership roles.
Throughout the years, POAP has adapted themes relevant to the times. Two years ago, our national conference talked on Trailblazing Towards Public Accountability with notably Sec. Sonny Coloma leading and inspiring us along the "Matuwid na Daan." Last year, we asked ourselves if we are on "Track Towards Public Accountability". Gov. Mujiv Hataman, Com. May Fernandez, Chairman Cesar Sarino, among others, discussed our report cards.
This year we continue on our quest to empower our human resources with the theme: "Developing the Leader in Me."
---
PRES. BACTAD inducted into PHILCONSA
September 27, 2013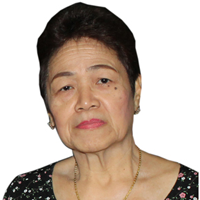 Upon invitation of PHILCONSA VP Josephine dC. Dominguez, Pres. Virginia Nañagas-Bactad was inducted as member of the prestigious PHILCONSA (The Philippine Constitution Association) on Tuesday, June 25, 2013 at the Manila Golf and Country Club in Makati City.
Chief Justice Reynaldo S. Puno (Ret.) assisted by Justice Bernardo P. Pardo (Ret.) was the inducting officer during the ceremonies held at the regular Membership Meeting of the Association.
Guest of Honor and Speaker was the Hon. Richard J. Gordon, Chairman and Chief Executive Officer of the Philippine Red Cross.
---
1st POAP Human Resource Forum
September 26, 2013; 1:00 - 5:00 P.M.
University of Makati, HPSB Room 1012
Theme: "POAP :Taking the Lead in Redifining the Role of Public HR"
Doxology: UMak Chorale
National Anthem: UMak Chorale

Welcome Remarks:
Dr. Raymund P. Arcega
VP for Administation and Finance, UMak

Presentation of the Participants:
Engr. Sheila Ibay-VIllanueva
Head, UMak-HRMO

Introduction of the Resource Speakers:
Mrs. Teresita Arceo
Treasurer,POAP


Hon. Herminio S. COloma
Secretary
Communications Group, Marketing
Malacanang


Sen. Aquilino Pimentel
Distinguished Professor
Sen. Aquilino Pimentel Center for Local Governance


Dir. Maria Victoria Salazar
NCR Director III
Civil Service Commision

Forum 1 : The Depoliticized Public HR: A Key to Good Governance

Paper Presentor:
Prof. Pompeyo Adamos III
Planning Director, UMak


Open Forum:
Ms. Lea Mendiola
Secretary, POAP

Forum 2: Casualization and Other Current Issues: Its Impact to Organizational Motivation and Productivity

Paper Presentor:
Mrs. Grace Vergara
HR Officer, Department of Justice


Open Forum:
Mr. Arturo Lising
PRO,POAP


Closing Remarks:
Atty. Julius Navaratte
Auditor, POAP

---
CALLING ALL POAP PARTICIPANTS TO THE CANCELLED SEMINAR ON "CONFLICT MANAGEMENT AND VALUES: CRITICAL COMPONENTS OF ENHANCED PERFORMANCE" SCHEDULED IN ZAMBOANGA CITY ON SEPTEMBER 10 – 13, 2013.
September 20, 2013
You may attend the following courses in lieu of the cancelled seminar:
October 8 – 11, 2013
"Managing Government Records inc. Personnel Records"   and "Job Analysis/Job Evaluation"
Golden Valley Hotel, Cebu City    
November 5 – 8, 2013
"Good Governance for HRMO's" and "Transformational   Leadership vis-à-vis Changing Environment"
Bohol Plaza Resort, Bohol City
December 3 – 6, 2013
"38th POAP National Convention on the theme: "Developing the   Leader in Me"
University of Makati, Makati City
---
POAP CONGRULATES GOV. MUJIV S. HATAMAN FOR WINNING THE FIRST-EVER SYNCHRONIZED ELECTIONS IN THE GUBERNATORIAL RACE IN THE AUTONOMOUS REGION IN MUSLIM MINDANAO (ARMM).
July 31, 2013
Gov. Hataman was the keynote speaker in the 37th National Conference of the Personnel Officers Association of the Philippines (POAP) on the theme "On Track Towards Public Accountability-Are We?" on December 3 – 7, 2012 at the University of Makati, Makati City, Metro Manila.
Hataman disclosed how he unearthed fraudulent projects in the ARMM like ghost pupils walking on ghost roads on their way to ghost schools to attend ghost classes, handled by ghost teachers. Such anomalies, according to Hataman cost the government some P800 M!
In the same forum, Gov. Hataman shared a bit of the "good governance strategies and measures he adopted in containing the pernicious problems and challenges besetting the region".
---
DR. SOMERADO M. PANDAPATAN, "Sammy" as fondly called by his friends was elected member of the POAP Board of Directors for 2011- 2014.
July 31, 2013
He started as a Secondary School Teacher; to Cashier, to Secondary School Head Teacher; Principal; to Administrative Officer V; to Asst. Schools Division Superintendent and at present, Director II, Bureau of Administrative, Finance and other Support Services (BA FOSS).
His rise in DepEd (ARMM Hierarchy) is attributed to his continuous and persistent participation in POAP sponsored Seminars and Conferences from 1998 – present.
Holds a double Bachelor's Degree in Education (BSE) major in English, and BSBA, Major in Accounting; a double Masteral Degree in Public Administration (MPA) major in Personnel Management and Education (MAED) major in Educational Management. He likewise holds a Doctoral Degree in Philosophy (Phd), all of which were obtained from the Mindanao State University (MSU) in Marawi City.
A LIFETIME MEMBER OF POAP, HE CLAIMS HIS ACTIVE MEMBERSHIP TO THE ASSOCIATION SERVED AS PASSPORT TO WHAT HE IS NOW. HE IS A MEMBER OF THE COMMITTEE ON PERSONNEL/HUMAN RESOURCES STUDIES AND RESEARCH AND THE MEMBERSHIP COMMITTEE.
"Sammy" is an accredited "National Fellow Trainor" in Human Resource Management and Development from the National Education Academy of the Philippines (NEAP). He has travelled to Brunei, Malaysia, Singapore, Thailand and Saudi Arabia as a Teacher Representative and Pilgrim. He is re-elected as Regional President of the ARMM Public School Teachers Organization.
---
Launching of the POAP Website
June 26, 2013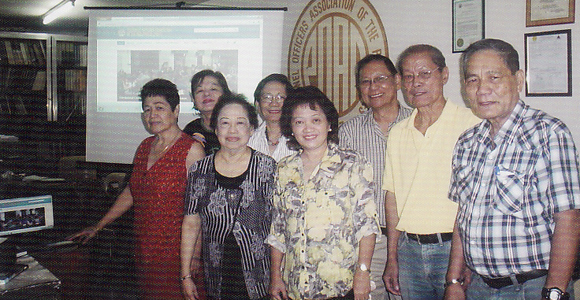 POAP OFFICE – FEBRUARY 12, 2013
L - R: 1ST ROW
PRES. VIRGINIA NAÑAGAS-BACTAD
ASST. TREAS. NATIVIDAD P. AGAWIN
SEC. LEA M. MENDIOLA
BOARD MEMBER JOHN P. RABE
BOARD MEMBER ARTURO T. LISING


2ND ROW
VICE PRES. EDELWINA dG. PARUNGAO
TREAS. TERESITA G. ARCEO
AUDITOR JULIO R. NAVARRETE

---
POAP Director Nora D. Aldave, Supervising Administrative Officer SG22, LGU San Jacinto Masbate is most blessed this 2013.
March 27, 2012
Effective January 1, 2013, she got her promotion as Chief Administrative Officer with a Salary Grade of 24. CONGRATULATIONS!
Earlier in December 2012, she was re-elected for another 3-year term as POAP Board of Directors with just one vote over her closes rival.
Nora as she is fondly called in POAP ascribes promotion to the different skills and learning she acquired from the seminars she attended in POAP such as Leadership, Stress Management, Accounting for Non-Accountants, Work Life Balance, etc.
Nora is encouraging her colleagues in Masbate performing Human Resource Development Tasks to participate in POAP seminars and enlist themselves as members of the association.
Nora also says that Municipal Mayor Leny Arcenas who twice participated in POAP seminars speaks highly of the way POAP speakers and officers handle the activities.
Director Andronico Lanuza CSC Masbate Field Officer is likewise very supportive to POAP. He deferred a Council of Personnel officers Christmas Party just to allow POAP members from Masbate attend the POAP Annual Conference held at the University of Makati in December 5 – 7, 2012
---
Congratulations to POAP Director Ronaldo V. De Castro, City Personnel Officer of Lipa City for being re-elected as President of the Batangas Council of Human Resource Management Practitioners on February 21, 2013 at Tanauan City for the 3rd Consecutive Terms.
March 27, 2012
Director de Castro was also re-elected Board Director of Lipa City Government Employees' Multipurpose Cooperative for the 3rd Consecutive term on March 15, 2013, also re-elected as its Chairman for the 3rd term on March 18, 2013.
Director De Castro proudly claims that the seminars he has attended in POAP for the last 20 years have greatly helped him brace the challenges attached to the different roles he performs as Human Resources Development and Management Officer.
POAP is doubly proud to have Human Resources Directors who are lifetime members as Director De Castro.
He is the Chairman of the POAP Membership Committee that performs a very critical role in the success of the Association.
---
Recognition of POAP as an Institutional Partner of the Career Executive Service Board
March 12, 2012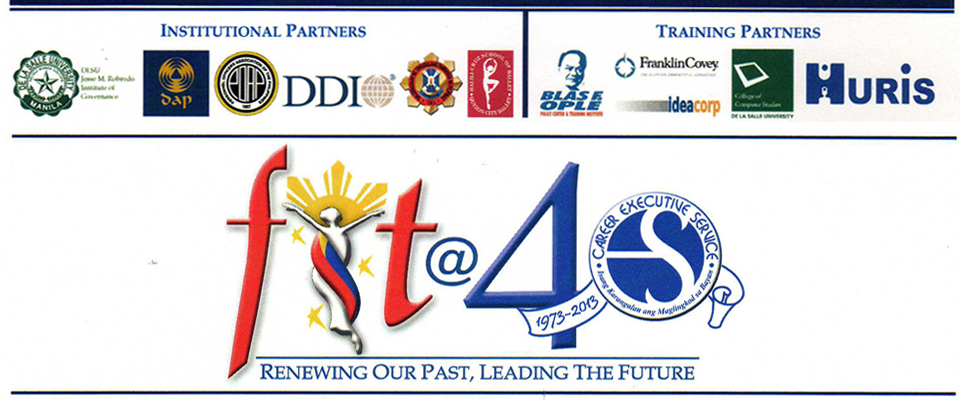 In recognition of the Association's contribution to the professionalization of the Human Resource Management practice towards the promotion of careerism in the public service, the Career Executive Service Board (CESB) conferred on POAP the prestigious title of Institutional Partner. Towards this end, the POAP management shares the award with pride to all its members, stakeholders and associate who contributed to this conferment.
View
---
The Personnel Officers Association of the Philippines, Inc. (POAP) holds its 37th National Conference in Public Personnel Administration at the University of Makati (UMak) from December 5 to 7.
January 14, 2012

The organization has actively 'engaged in the practice of personnel or human resource management (HRM)' and conducted 'human resource development (HRD) activities for HRM practitioners in the government bureaucracy to enhance the professional growth of government HRM practitioners and promote sound public personnel administration' (MC 31). UMak VPA Raymund Arcega spoke on behalf of UMak President Tomas B. Lopez, Jr. while Makati City Personnel Officer, Director Vissa Marie Aldon represented Makati City Mayor Jejomar Erwin S. Binay, Jr. They were among the officials who graced the conference on its first day at the Mini Theater of the University of Makati.
Keynote speakers for the day were Honorable Regional Governor Mujiv Hataman who gave insights about the Autonomous Region in Muslim Mindanao and Prof. Raymundo P. Arcega of the University of Makati who tackled concerns about Revolutionizing Public HR Towards Public Accountability. He emphasized the importance of leadership, vision, paradigm shift, and values in terms of accountability. His talk focused on comparisons among the vision and mission of notable establishments and how these equate with revolutionizing public HR system to promote public accountability.