Contact Info
No. 9 Biscayne Street, South Fairview, Brgy. Fairview Park, Quezon City
poap_org@yahoo.com
(02) 83733468, 0949-8892016 (Smart), 0917-8614273 (Globe)
NEWS 2022
2023
/
2022
/
2021
/
2020
/
2019
/
2018
/
2017
/
2016
/
2015
/
2014
/
2013
---
POAP TO CONDUCT FACE-TO-FACE TRAINING PROGRAMS, TALAKAYAN AND POAP NATIONAL CONFERENCE
September 5, 2022
We are pleased to announce that POAP will conduct a face-to-face training programs from October to November this year as well as the POAP National Conference and 2022 Talakayan.
As POAP is adapting to the "new normal," we have decided to shift to the conduct of face-to-face training programs because Face-to-Face Training is still the better choice over Digital Lessons. Physical interaction is the best way to learn, communicate, attain memories and increase camaraderie. Face-to-face training also adds a personal element to a workshop as opposed to computer-based education. Responses, connections, and reactions are prevalent during in-person training.
In these trainings help our government officials and employees cope with the new work situations under the new environment as we expect such trainings to capacitate them with knowledge and skills competencies, motivation and job satisfaction. This will also meet the training requirements to be eligible for promotion, in compliance with the Civil Service Commission Qualification Standards for positions in the Bureaucracy.
To join/register, please contact Mary S. Dominic at telephone numbers: 0917-8614273, 0949-8892016, and 8-3733468 or send an e-mail to poap_org@yahoo.com or fill-up the google form from our website @ www.poap.org.ph.
---
POAP Elects its Set of Officers for 2022
January 29, 2022
The Personnel Officers Association of the Philippines, Inc. elected its new set of officers during its Organizational Meeting held on January 20, 2022. Elected officers are as follows:
President - DIR. SOMERADO M. PANDAPATAN
Vice President - ATTY. EDELWINA DG. PARUNGAO
Secretary - MS. CONSUELO A. CABRERA
Treasurer - ATTY. JULIO R. NAVARRETE
Assistant Treasurer - DIR. JACQUELINE A. LANDICHO
Auditor - DIR. FLORANTE F. ALVERO
Public Relations Officers - DIR. BENITO S. MAYUGA

Former Senator Jose D. Lina, Jr. officiated the oath-taking right after the election of the POAP Board officers.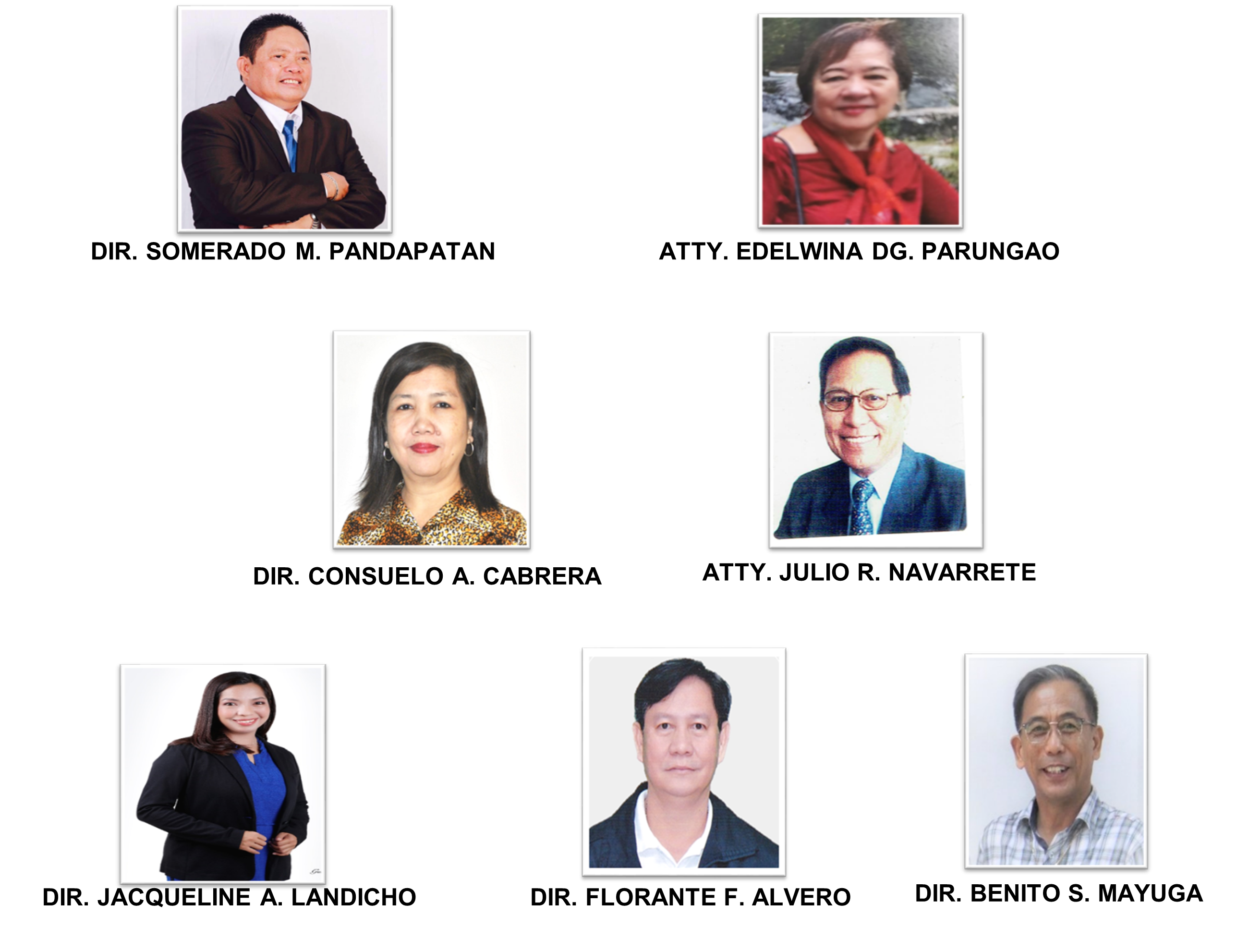 The 5 new Board members who were elected during the POAP General Membership Meeting held after the conduct of the 46th POAP National Conference on December 9-10, 2021 are as follows:
MR. SOMERADO M. PANDAPATAN
MR. FLORANTE F. ALVERO
MS. JACQUELINE A. LANDICHO
MR. BENITO S. MAYUGA
MS. ANNA ZENAIDA U. ALONTO

Meanwhile, the following POAP Board officers will head the following POAP standing committees:
ATTY. JULIO R. NAVARRETE - Finance
DIR. FLORANTE F. ALVERO - Audit
DR. RAYMUNDO P. ARCEGA - HR Management and Development
ATTY. EDELWINA DG. PARUNGAO - Rules, Regulation & Legal Matters
DIR. CONSUELO A. CABRERA - Membership
DIR. BENITO S. MAYUGA - External Affairs and Publication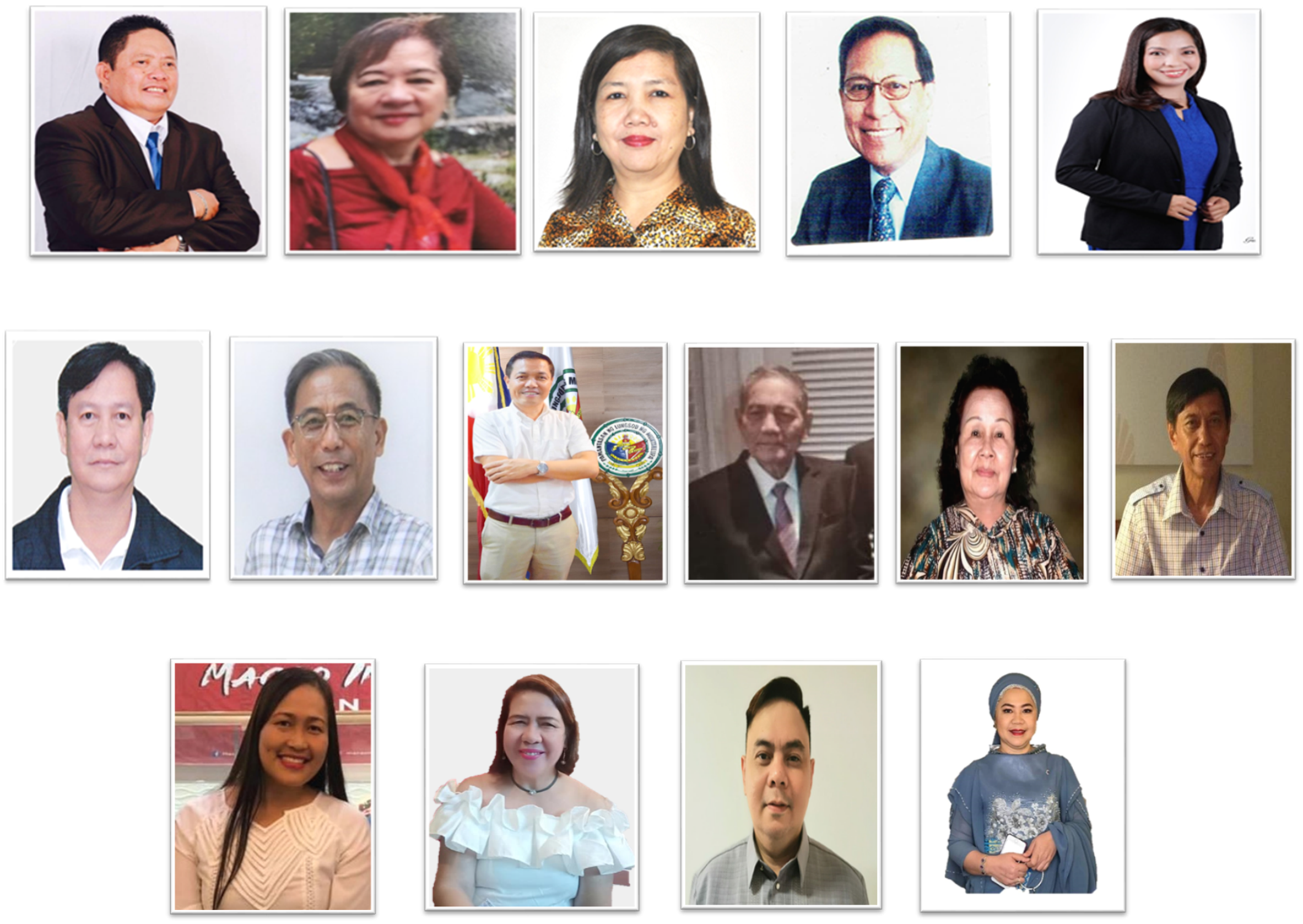 From left to right are: DIR. SOMERADO M. PANDAPATAN, ATTY. EDELWINA DG. PARUNGAO, DIR. CONSUELO A. CABRERA, ATTY. JULIO R. NAVARRETE, DIR. JACQUELINE A. LANDICHO, DIR. FLORANTE F. ALVERO, DR. RAYMUNDO P. ARCEGA, DIR. ARTURO T. LISING, DIR. VIRGINIA DC. VALENCIA, DR. ATANACIO G. ZARA, DIR. BRENDA S. RAGAS, DIR. NORA D. ALDAVE, DIR. ROLANDO I. GONZALEZ AND DIR. ANNA ZENAIDA U. ALONTO